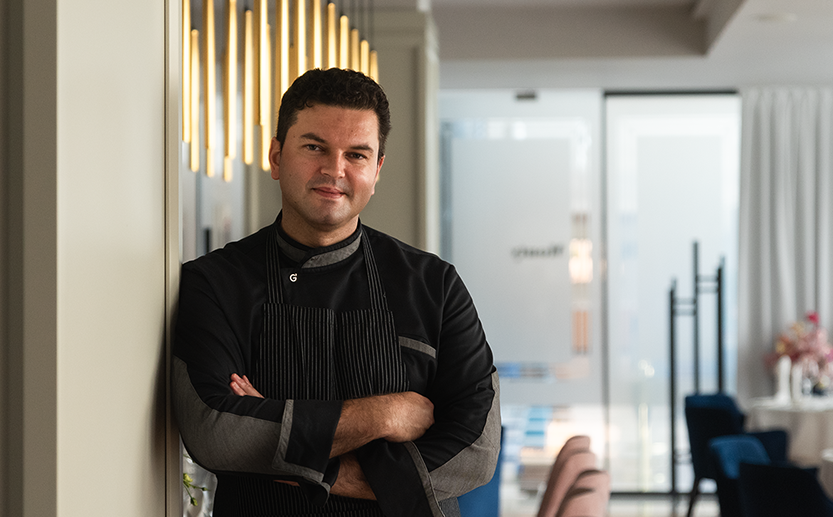 Chef Stanislav Petkov
Chef Stanislav Petkov - the head chef of Monty restaurant.
Chef Petkov is living proof that when you infuse emotion and enthusiasm into your craft, you can elevate yourself to the status of a virtuoso.
His culinary journey began during his teenage years, and from that point onward, spanning a career of over 20 years, his passion for cooking has remained unwavering, evolving it into an art form. Chef Stanislav Petkov is unwavering when it comes to the quality of ingredients, organizational precision, and discipline. His commitment led to his well-deserved recognition as the "Best Chef" in the 2018 Bulgarian Hotel and Restaurant Association campaign.
We invite you to experience the unparalleled offerings of Monty restaurant, where you can embark on an unforgettable culinary voyage.